Neil Leifer è uno dei più "iconici", come si usa dire adesso, fotografi sportivi, uno di quelli che hanno fatto la storia della fotografia di sport con immagini indimenticabili.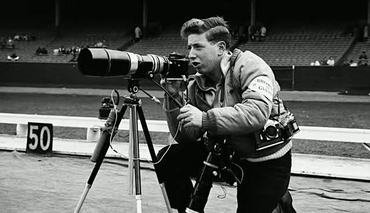 Un giovane Leifer con la Nikon F
Nasce nel 1942 e cresce nella Lower  East Side di Manhattan in New York City. Ad appena tredici anni si accosta alla fotografia grazie al patrocinio della Henry Street Settlement House, organizzazione che offriva corsi gratuiti ai giovani di famiglie povere della zona (per inciso da quel gruppo di fotografi uscirà anche Stanley Kubrick). Si appassionò subito e fece ogni genere di lavoro, lustrascarpe, fattorino di fast food, fino a risparmiare abbastanza denaro da comprarsi la sua prima fotocamera.
Da ragazzo a New York si ingegnava ad entrare gratis alle partite di baseball dei New York Giants  facendo da accompagnatore allo stadio di soci sostenitori  in sedia a rotelle. Grazie al biglietto gratuito e la fotocamera si appostava poi sul campo con gli altri fotografi.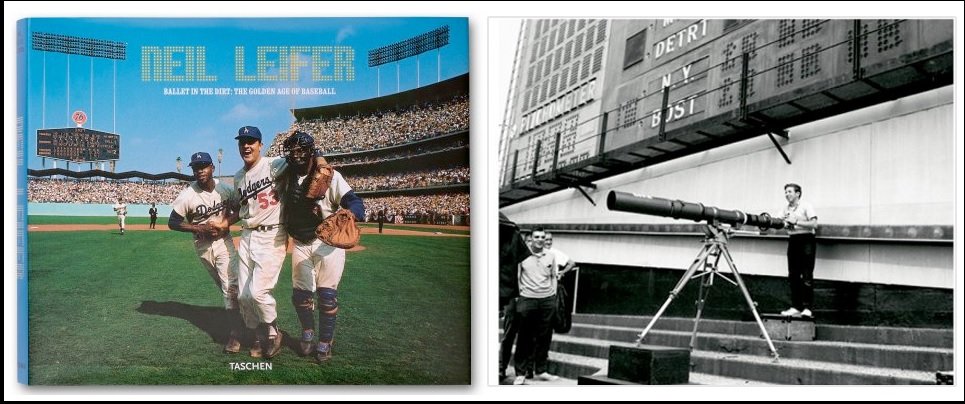 Neil Leifer, a sinistra sui gradini, con un "obice"?!
Iniziò come professionista nel 1960 e le sue foto apparvero regolarmente sulle riviste più famose come il Saturday Evening Post, Look, LIFE, Newsweek, Time, e  soprattutto (naturalmente)  Sports Illustrated .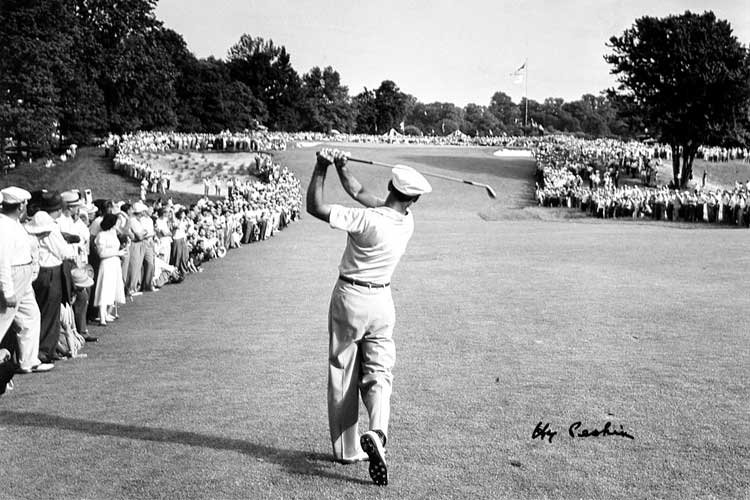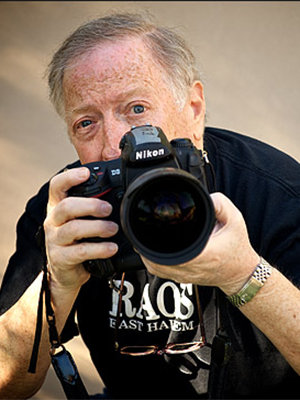 Neil Leifer in una foto più recente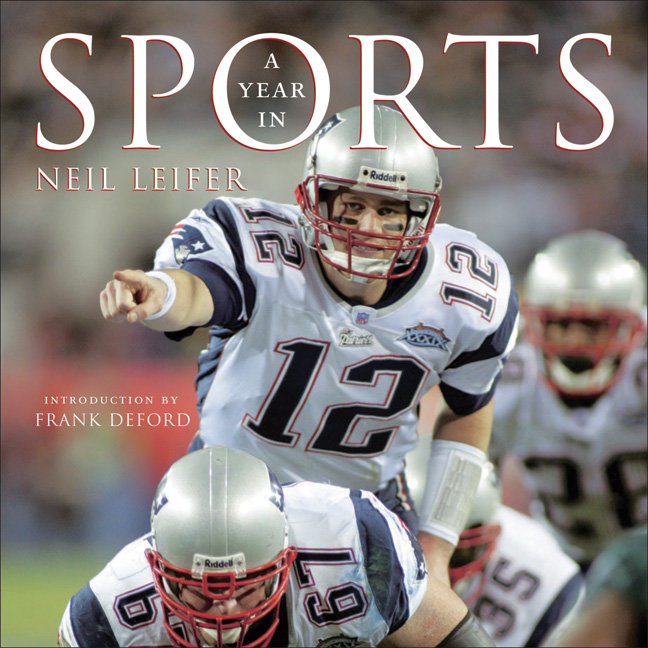 Erving a canestro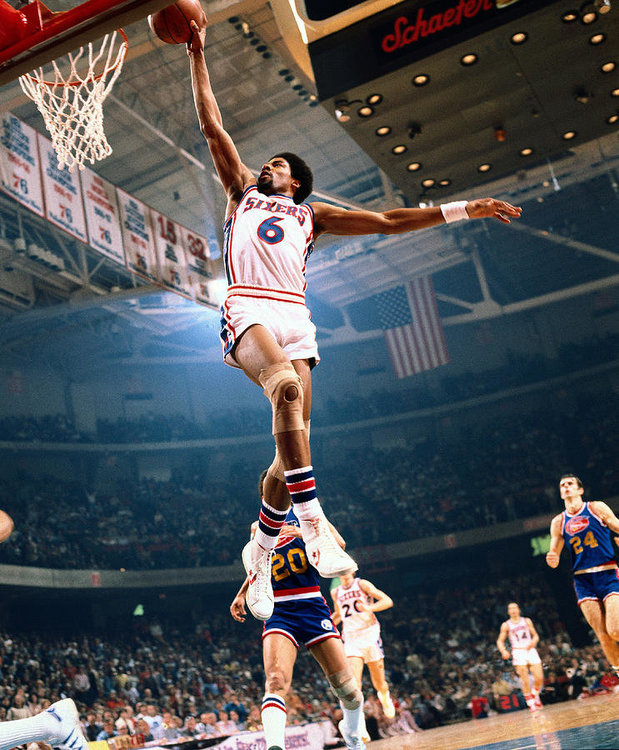 La sua foto di Muhammad Alì che ha messo KO Sonny Liston

 è ritenuta una delle più grandi foto sportive mai scattate.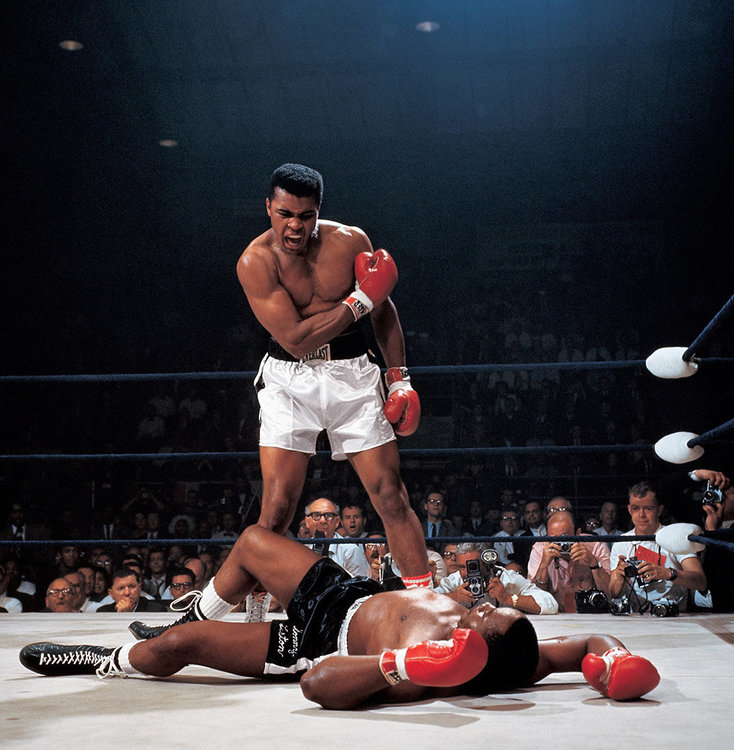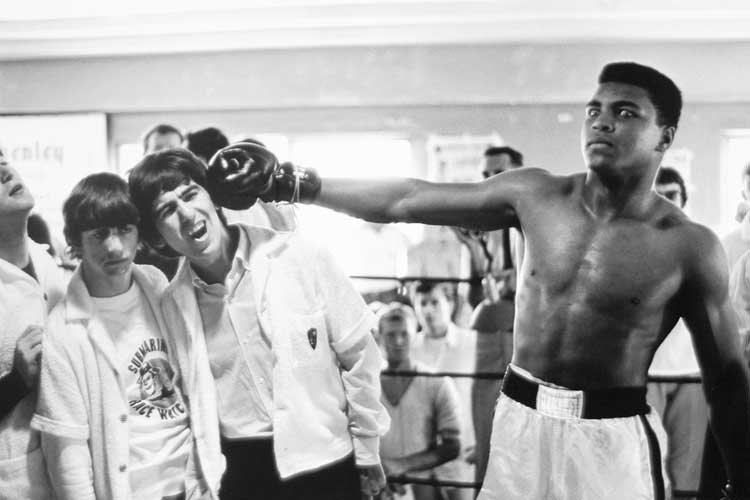 Alì con i Beatles.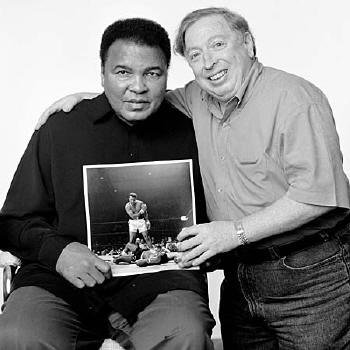 Neil Leifer con Alì, ormai malato.
Quando nel 1990 lasciò la redazione di TIME, le sue foto erano state pubblicate in oltre duecento copertine  di Sports Illustrated, Time e Peoples . Leifer ha pubblicato 16 libri. I suoi più recenti, Ballet In The Dirt e Guts and Glory, (pubblicati da TASCHEN), raccolgono cinqunat'anni di foto della   Major League di Baseball e di Football Americano professionisti.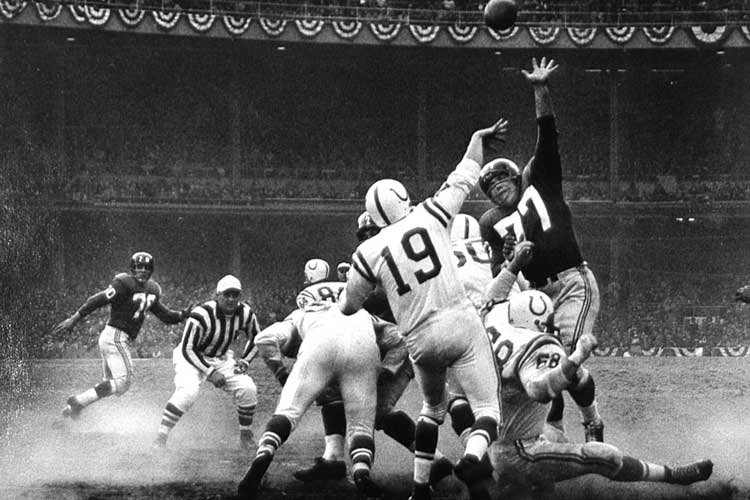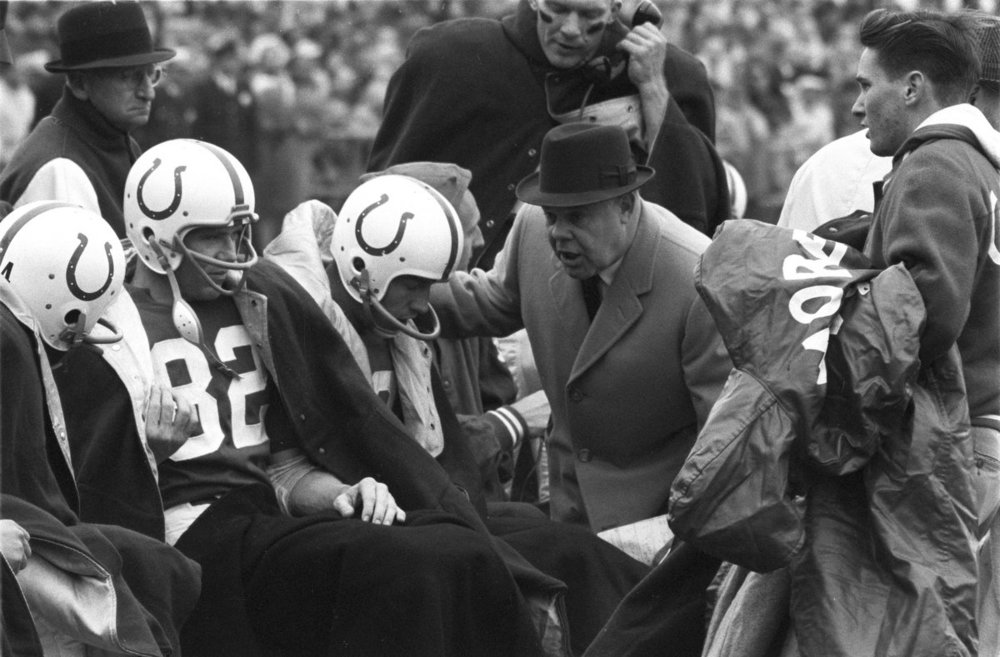 Leifer oggi, ad un match di Manny Pacquiao.... ma.. ma... cosa gli è successo?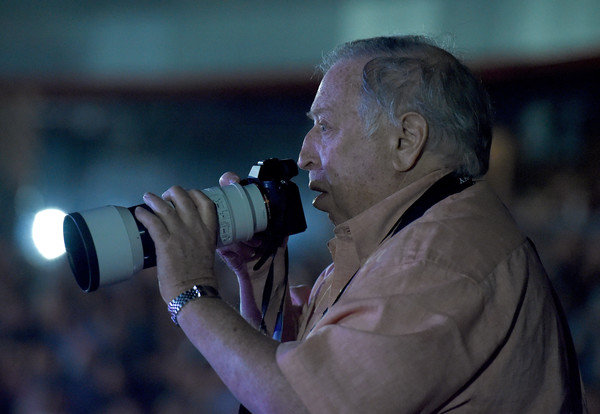 Il peso degli anni?

DISCLAIMER: Tutte le foto sono prese da internet al solo scopo di illustrare l'opera di Neil Leifer e il copyright appartiene ai rispettivi autori/aventi diritto.